On my radio show today, the True Money Show on Veritas Radio Network, I departed from the topic of money and dedicated the whole show to Christmas.  I titled the program "The Strange Gifts of Christmas."  You can listen to the whole show on the Veritas Radio Network site (look for the True Money Show segments 1, 2 and 3).
At the end of segment 2, I pay tribute to my father who died on this day three years ago.  I am providing the written copy below.  Here is the "strange gift" I received on that Christmas' eve's eve in 2012.
May God bless all of you and grant you the merriest of Christmases!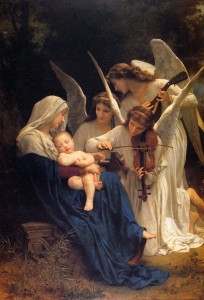 The strangest gift I ever received for Christmas was three years ago today. On that day, Christmas' eve's eve in 2012, my father passed away.
You may wonder why I call that a gift. Of course, it was a great loss to me and the saddest moment of my life as yet.  But, like all things simple and natural, it was not simply a loss or naturally agonizing, but rather a complex of paradoxical thoughts and feelings that continue to grow even years after his departure.
My father had given me the gift of life. And what a life it was! Beyond the material blessings we enjoyed and the wonderful home in the best town anyone can imagine, we were a family. That is what mattered to us, that we would love one another through thick and thin.
Dad was strong, intelligent, strict, but fair. He had an indomitable will and he hated injustice and evil. He was my hero. Not like a young boy might idolize his "super-dad", but rather as one man looks up to another because he is honest, friendly, good-natured, hard-working and dutiful. My dad was a DAD: as reliable as the dawn, as steady as time and as loving and sacrificial as our Father in heaven could expect.
When I was called to the hospital that December 23rd, I knew the moment I saw him his spirit was gone. This wasn't my dad. It was his corpse. And though anguished at the loss of his company, I did not overly grieve at the shell that formerly held my best friend.
Yes, I have felt the loss many times since then. Yes, many tears have flowed when I've longed for his touch or good counsel. But I have not wished him back to this vale of tears. He "ran the race" and "fought the good fight" and he deserved whatever peace God would grant him. I have prayed many times for his soul.
But his Christmas gift to me then and forever was the gift of a good and holy death. He knew it was his end and like the man that he was, he faced it head on. He prayed. He had courage. He had dignity. And he had the fruits of his labors, his much-beloved family, with him until the very end.
In the years since his death, the world has gone crazier and gotten more evil. I sometimes wonder if my dad would have been able to tolerate it. Perhaps that is another gift he is giving me: I don't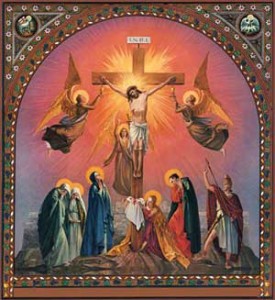 have to watch him suffer this present darkness.
Dad, may your soul, and the souls of all the faithful departed, through the mercy of God, rest in peace. I will continue to pray for you as I hope you will for me.  And thanks for the gift of your manly fatherhood, your blessed life and your holy death. Until we meet again, Dad, Merry Christmas.